Discussion Starter
•
#1
•
New pics on page 3!
Before: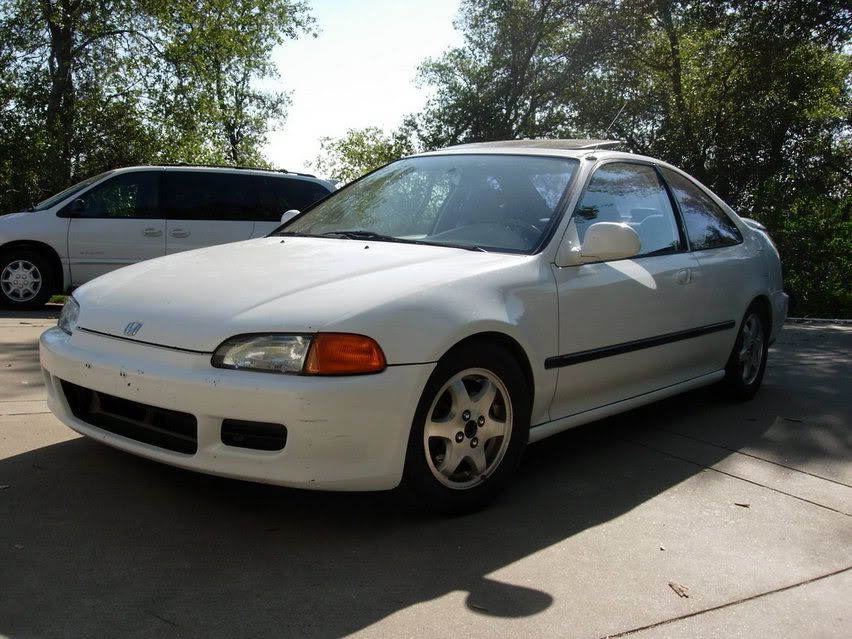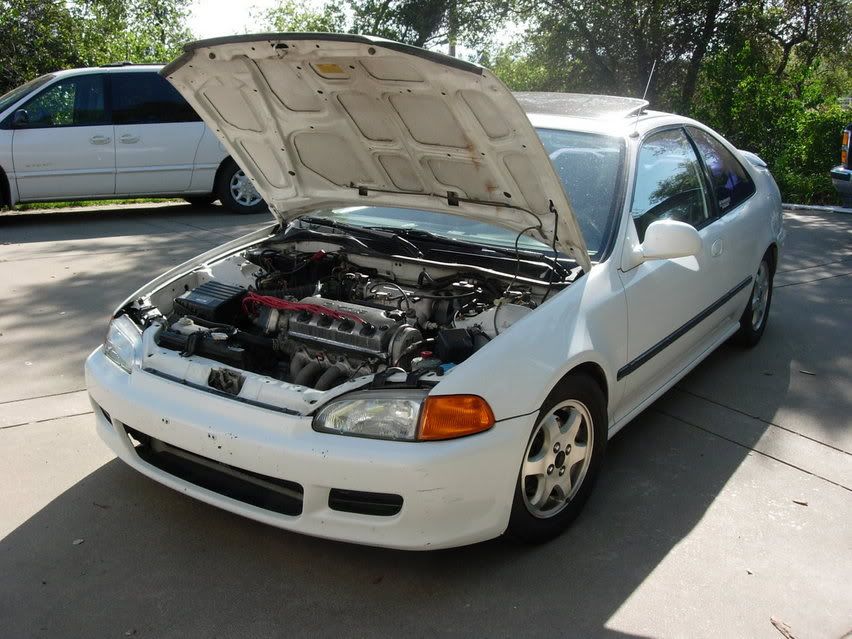 After a rainy night, bald tires, and playing tag with a hillside: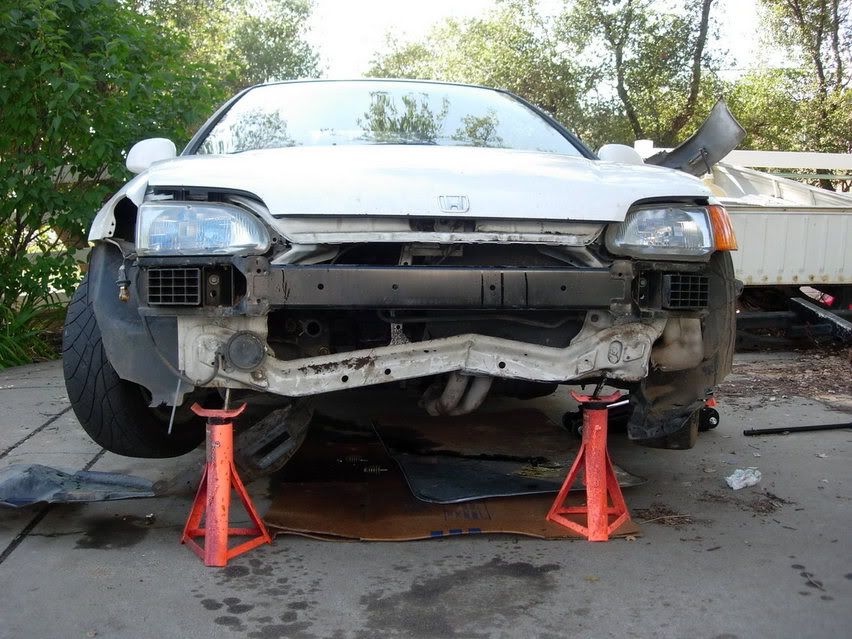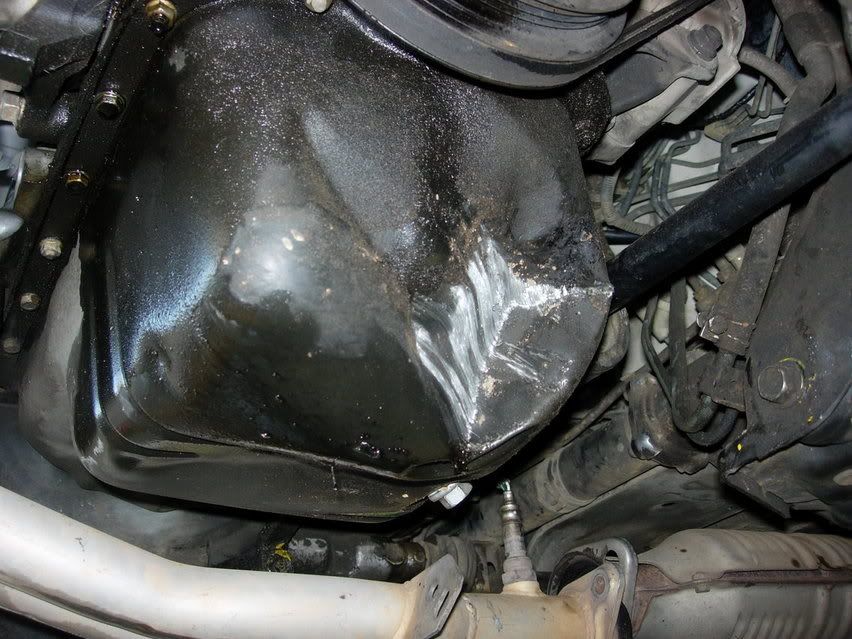 2 months and many of my own labor hours later: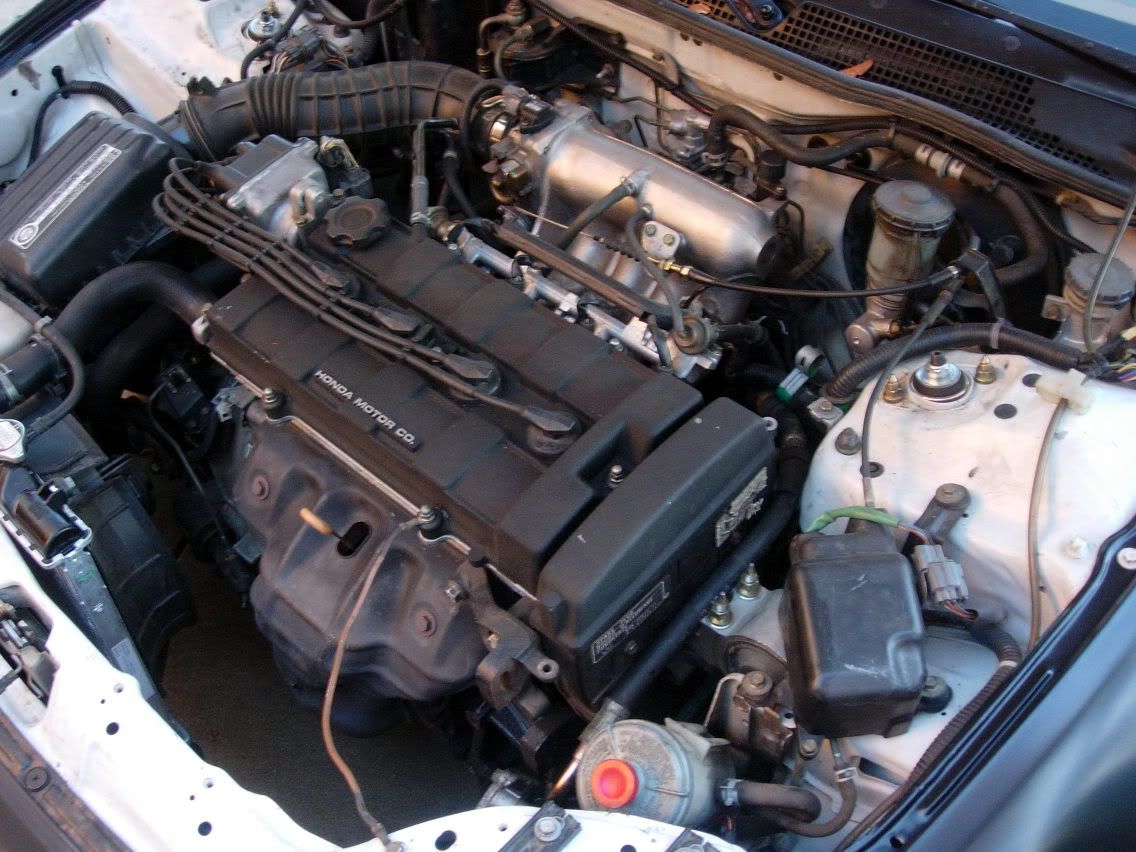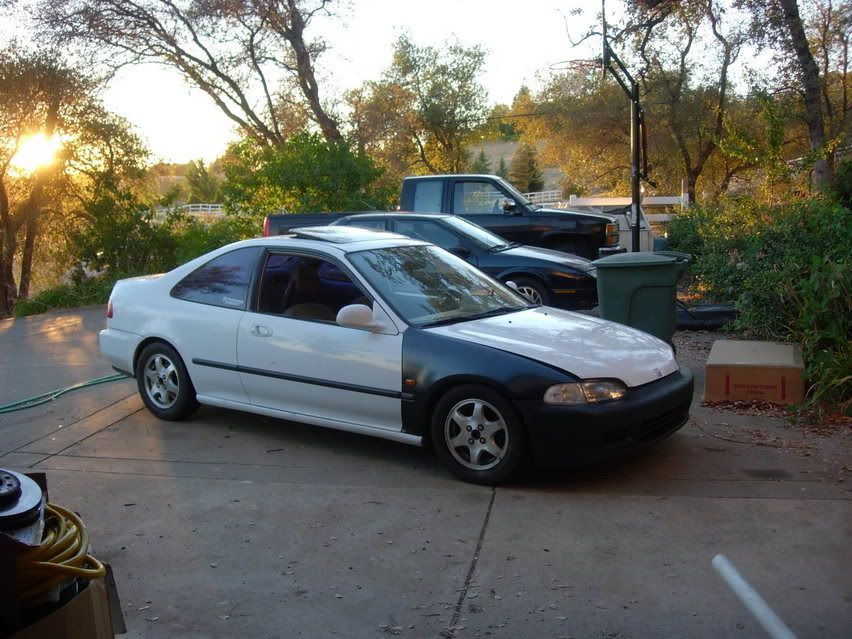 I did everything but the frame straightening myself. Under the hood is a 94 B18B with 120K miles on it, installed myself. The hood doesn't fit right because the hood is slightly twisted and I am in the market for an OEM style carbon fiber hood. Eventually the whole car will be sprayed frost white again, and I will be replacing the damaged stock skirts with EK skirts...
This car is just eating my money, but I'm so glad to have it back. Driving a 4dr automatic 95 saturn for 2 months was almost enough to make me lose it... :eek