Discussion Starter
·
#1
·
Full Name:
Mitch Mazzanti
Email:
[email protected]
City, State, Zip:
Skippack, PA
Shipping:
Local Only
Price:
$8,000 o.b.o.
Description:
The car is a
1994 Honda Prelude S.
197,256 miles on the body. The motor has under 50k miles.There has never been a spot of rust. Just about every part has been upgraded or replaced within the last year or two. This car has been built to be a clean, reliable daily driver.
A friend of my who works at a body shop painted the car in early October and it has been stored in the garage under a car cover since then, it is not being daily driven. There have been less than 5 miles put on the car since it was painted. There are a few details that will be finished up before the car is sold. You'll notice a few in the pictures like the hood pins, roof rails, and a handfull of other little things.
Now the good stuff...
Engine, etc.
- JDM BB4 Prelude H22A swap (2.2L I4 DOHC VTEC)
- M2A4 5 speed
- OBD1 JDM P13 ECU
- Stage 1 Pro Clutch
- XTD 11 lb. Flywheel
- GReddy timing belt
- AEM TruPower Underdrive Pulleys (Crank, PS, Alt.)
- 4-2-1 Header
- APEXi World Sport Exhaust
- carbon fiber intake
- Password:JDM carbon fiber spark plug cover
- Wrinkle Red powder coated OEM valve cover
- new within 2,000 - 5,000 miles - water pump, distributor, alternator, power steering pump, hydro timing tensioner, plugs, cap, rotor, O2 sensor
Wheels, Suspension, Brakes
- 17" Tenzo R RS5 (The one missing centercap is n the glove compartment i just need to put it back on)
- General 205 40 17 tires ( <1000 miles )
- new Si VTEC calipers (same as ITR)
- cross drilled/slotted rotors
- stainless brake lines (all around)
- Hawk pads
- Tein S tech springs
- KYB AGX shocks
- new upper and lower ball joints front and rear, tie rod ends, and strut mounts
Interior, Electronics
- Alpine Headunit
- Alpine iPod Direct Control Cable (charges while it plays)
- custom dash mounted tweeters
- Earthquake 6"x 9" speakers in custom fiberglass enclosures
- Earthquake 6 1/2" component speakers in front doors
- Earthquake 10" Sub in custom box (non carpeted)
- 2 Earthquake Amps for speakers and Sub
- McCulloch 6000K HIDs
- Entire Si VTEC interior/chassis harness (Power windows and locks)
- Type R chrome shift knob
New Paint
(10/15/2008)
- Honda Granada Black Pearl NH530M - Original color.
- Base and 3 coats of clear... DuPont Chromabase and ChromaPremiere 72500S Clear coat.
Exterior, Body
- OEM JDM grill nostrills
- Si VTEC spoiler
- Carbon fiber hood, custom paint and re-clear
- JDM Value Sport sides
- Custom made rear valences
- Buddy Club front lip
- clear turn signals
- "JDM" one piece black housing headlights
- Custom Red/Clear OEM tail lights
Included Parts
(Not Installed)
- Stock Intake
- Stock Wheels
- Painted OEM Sideskirts
- Painted and Custom fitted OEM Accord rear lip
- Misc. OEM parts
Bad stuff
- the carbon hood has a damaged corner and some slight cracking in the front.
- the sunroof is a bit wavy in one spot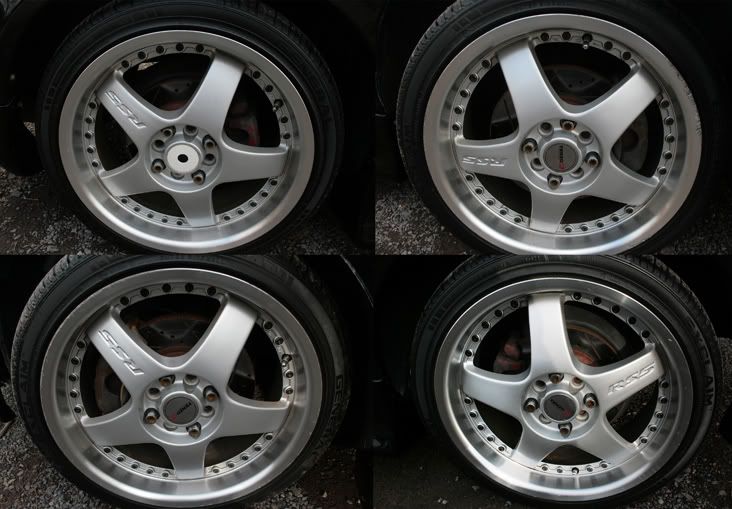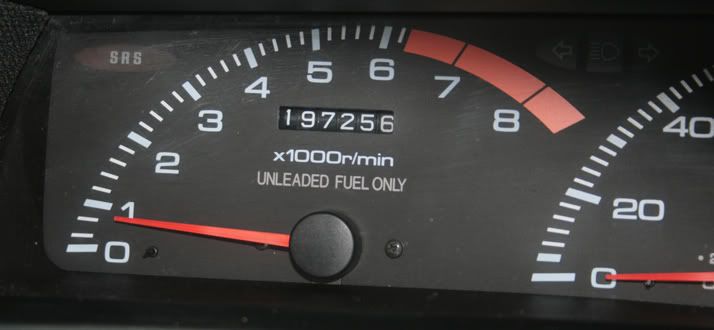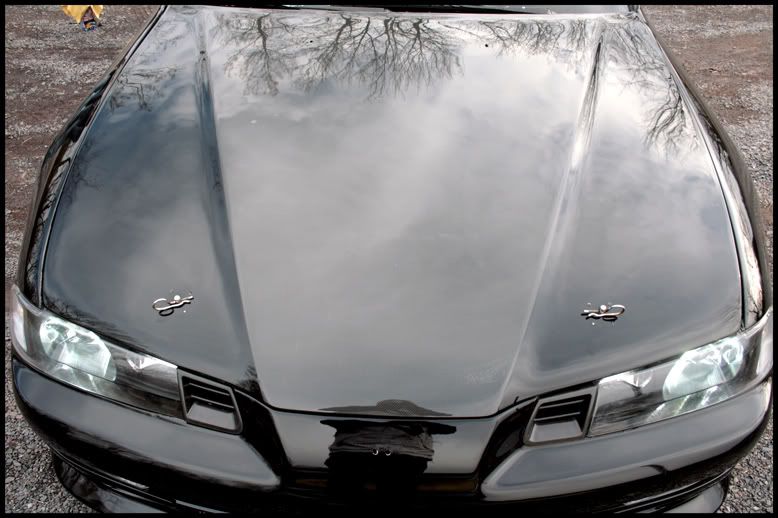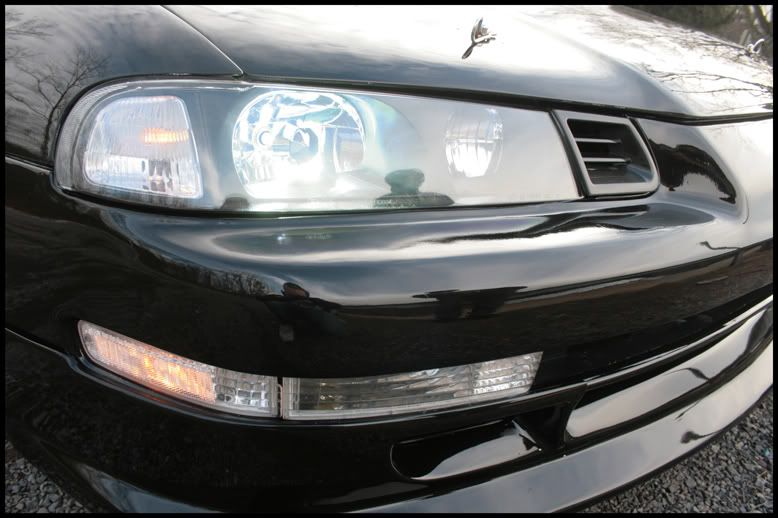 Asking price is $8,000 o.b.o.
I am not looking for trades at this point. Any reasonable offers are considered. PM or email me if you've got any questions or offers. The car is completely drivable, but not registered or insured so if you'd like to see the car in person you'll need to meet in Skippack, PA where the car is stored.