Discussion Starter
·
#1
·
I did some research and came to the conclusion that the Apexi WS2 would be a good choice as an exhaust for my 2001 Honda Accord 4cyl 4dr. I ended up paying $430 + tax for the WS2 from INDKoncept. I wasn't about to pay the $60 for shipping, so I drove to pick it up. I wouldn't recommend using your accord to pick it up. I had to leave the box there because of its massive size. I brought it back in pieces due to the boxes large size. The welds looked like they were good quality to coincide with the Stainless steel piping. The exhaust came with everything I needed, gaskets, instructions, piping and bolts. The installation was a piece of cake minus getting the bolts off of the cat. A lot of Break Free and a 5lb weight got all three bolts off of the cat. When I went to install this exhaust, it fit perfect. The sound of this exhaust is my favorite part of it, nice deep tone but yet quiet until WOT. I did notice a gain in my power band, but once I dropped in the Injen, I noticed a bigger improvement in both sound and preformance.
Only problem that I see with this exhaust is that it hangs sort of low.
Unpack!
Bolted together next to stock cat-back.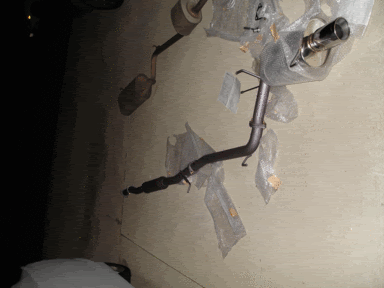 World Sport II installed :btu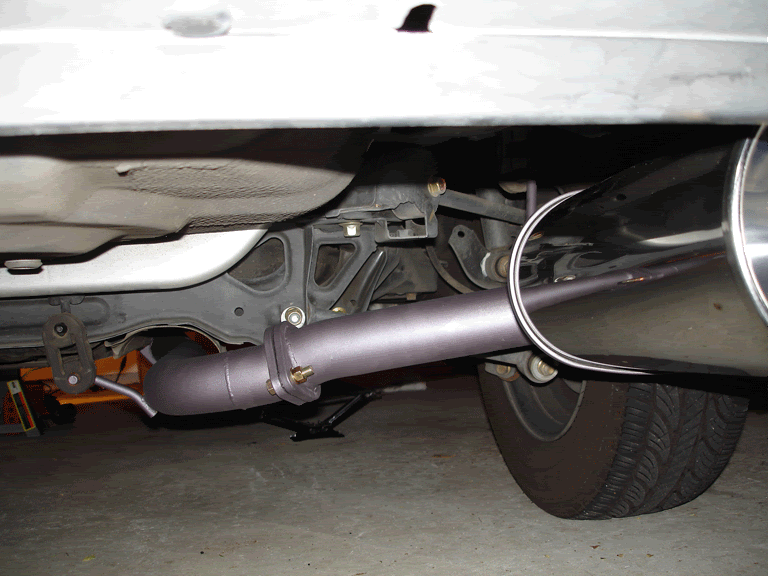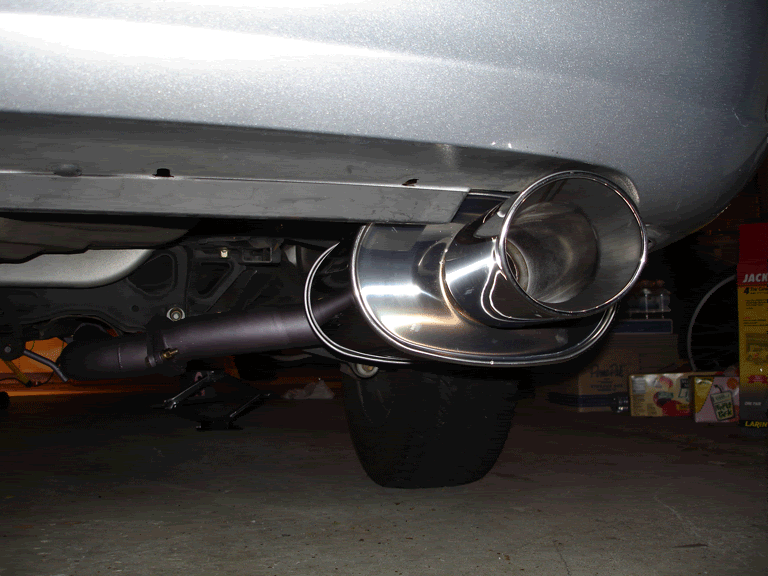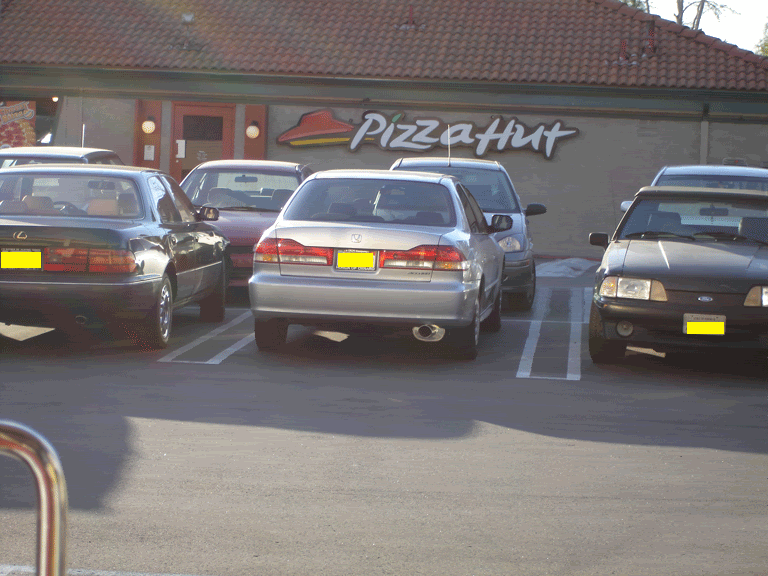 Fitment: 10/10
Sound: 10/10
Power: 9/10
And here is a video clip of my Launch with the Injen CAI installed. I am going to shoot a flyby later.
Click here to watch Apexi-WS2-Accord-Launch90