Discussion Starter
·
#1
·
I use 10W30 Mobil 1 synthetic motor oil and Red Line MT-90 [75W90 GL-4] synthetic tranny oil in my HX. I don't mind spending $4.00 and $8.00 a quart [respectively] 'cause I want the best. Having said that, I think it's laughable that Honda Corp recommends lightweight oils in their state-side rides.
Sure, I've used 5W30 Mobil 1 and Red Line MTL in snow country [and recommended them under THOSE conditions], but in retrospect, I believe using 'light' oil generally has nothing to do with anything 'practical' and everything to do with Honda Corp being able to boast about building "green" vehicles; cars that easily exceed American CAFE laws. Using water-thin oil helps them in this effort...
Want proof???
Here's what Honda offers the Americans; piss-poor R&D
tested
API SG/SH oils: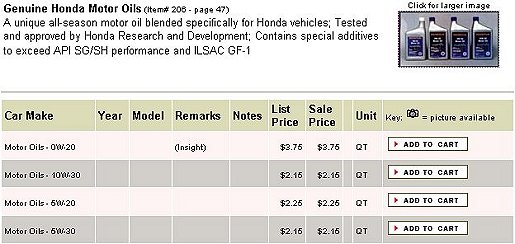 Now, look at the oils Honda Corp recommends for the rest of the world; R&D
developed
20W50 API SJ oil and MTF
Plus
:
Are there any Unofficial Honda apologists amongst us that feel like defending this fraud on the U.S. public? Is Honda Corp justified in misleading gullible Americans into using inferior lubricants, just so they can brag about their 'environmentally correct' vehicles? You be the judge...
I think this sucks!!!