Discussion Starter
·
#1
·
Well as many of you probably know, I'm pretty big into Preludes, especially 2nd and 5th gens. Well I already have a POS 2nd gen, but my dad said I didn't have to use it as MY car. So i started looking for a clean 2nd gen lude, but they are hard to find with a manual tranny and good condition. So one day my dad asked if I wanted a Del Sol. The one he had found was a base model, and an automatic. So I told him no, but started looking at Sol's. Eventually on autoextra.com I found THE perfect Del Sol. Take a look at the pics!
1995 Honda Del Sol VTEC
87,000 miles
Milano Red
b16a3
New sony radio, 10 disc cd changer
Slotted rotors, stainless lines, ceramic pads, and TWO extra sets, and motul fluid
Konig 16x7 summer rims with Yokohama ES100's
Absolutely great condition
Had been in a wreck before, but completely fixed
All for $6K
This car was located in Minesota, and I live in Fulton, Illinois, which is right on the Mississippi. So on Sunday I drove my dad's accord 5-speed all the way up with my dad, mom, and brother. We met at the Cabelas In Owatana. It was snowing like crazy there, and it was rediculously cold. Well we met them there, my dad and I took it for a test drive (he drove), and got on the interstate. We hit VTEC, and made sure the car was in good overall condition. When we got back we went back into the store and discussed a price. They wanted $6,500, but were fine with $6000. Well, we left and my dad drove until we were out of the snow, and I drove it the rest of the way.
I get my license on April 12th, and I CANNOT wait. This car is amazing. I told myself I'd just have this car for a year or two until my dad buys it off of me, so I could get a 5th gen lude, but I think I just might get hooked on this car.
It's already got a homemade CAI on it, but I think i'm going to replace it with a password jdm cf intake very soon. Other plans are mugen resevoir covers, a mugen radiator cap, knock off civic type-r shift knob, a 10 or 12 inch sub, and maybe a header and exhaust later down the road.
I can't wait till it warms up so I can get the konigs on, and cruise around in the warm weather.
Well here are some pics: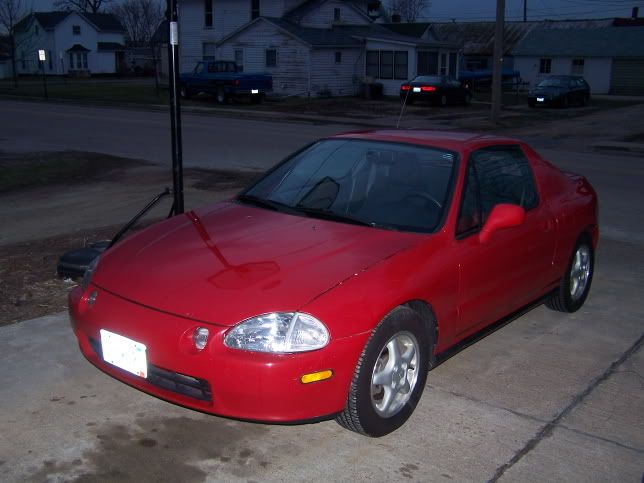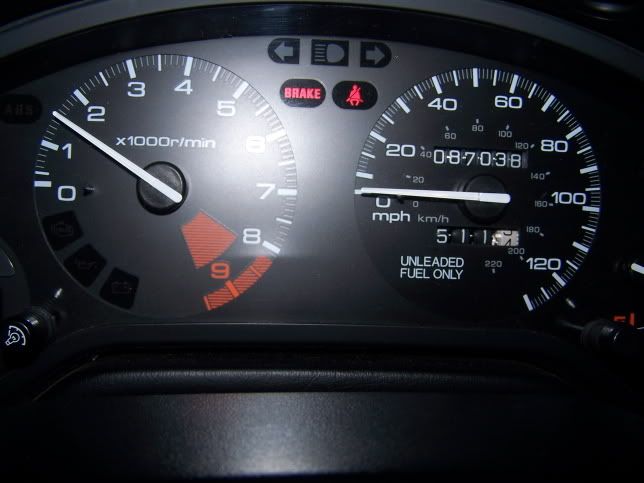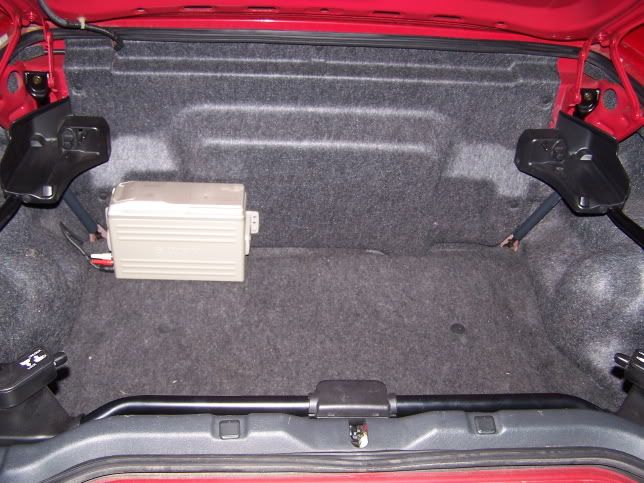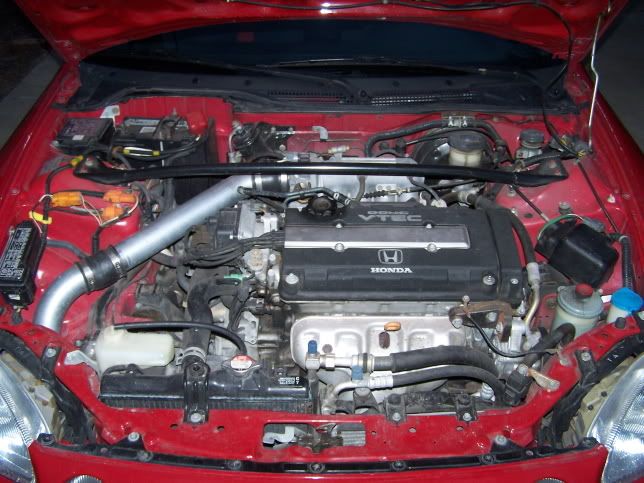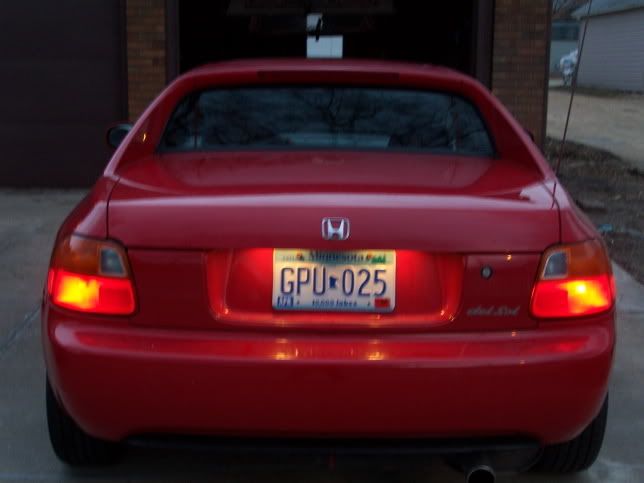 Enjoy.
Oh, does anyone know any good Del Sol forums, like Prelude has ********** and its amazing. Any suggestions would be cool.