Discussion Starter
·
#1
·
Well after much debate i went ahead and got the weapon r intake. With it i also bought the cold air box.
Here are some pics.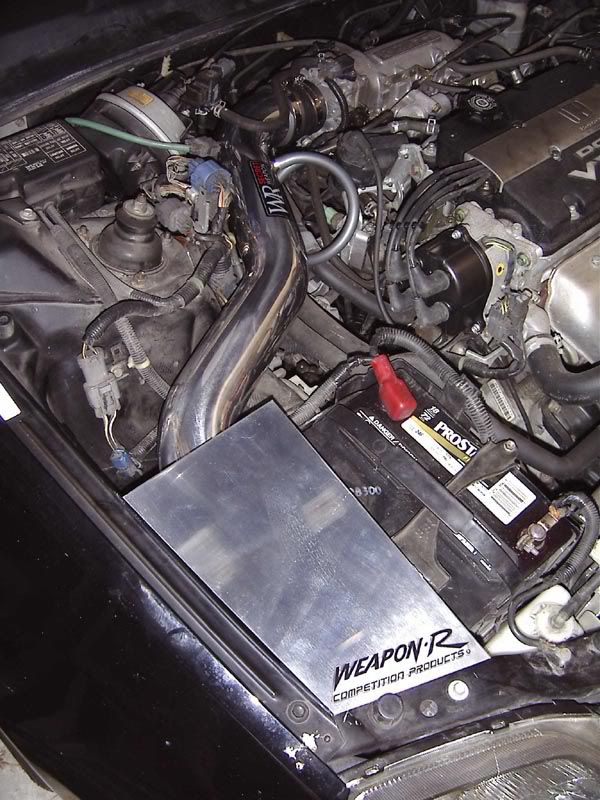 As a whole its a really nice setup, even though i was disappointed when i realized the air box was nothing more than 3 pieces of sheetmetal. Mind you i paid 60$ instead of the official 110$ price. But after the installation it looked and fit great.
I wont comment on the performance since the loudness and deep growl at WOT would make anyone believe they are getting 10hp out of it. It does seem like it pulls much harder in vtec but who knows.
Anyway just wanted to share my experience of my first Prelude mod.
-Johnny