Discussion Starter
·
#1
·
Hey guys,
Just got a competition flywheel and clutch, got as far as installing the flywheel, just got a bit stumped by the clutch install, basically here is a picture of the pressure plate on the flywheel, no clutch disc: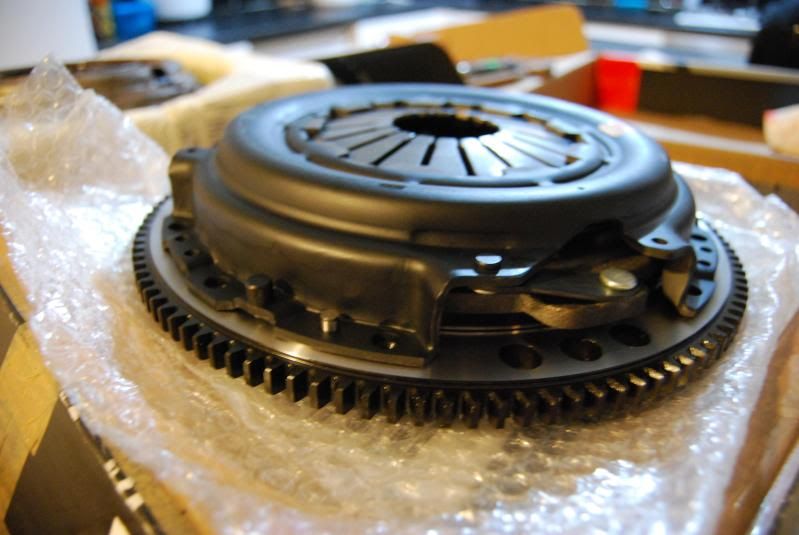 the pressure plate fits nicely and you can see the locating dowel is fully poking out:
Now with the clutch disc in place, this is the way I'm putting the clutch in btw, with the wider side facing the pressure plate: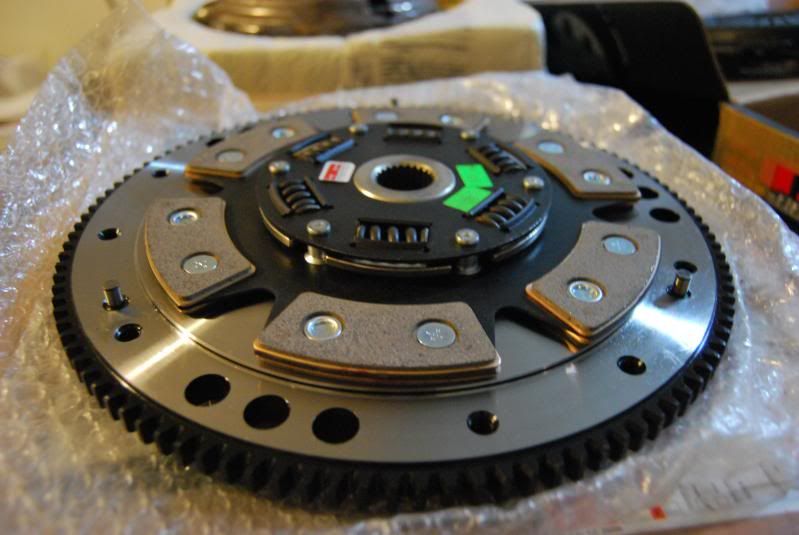 And the flat side facing the flywheel:
So now with the clutch disc in place: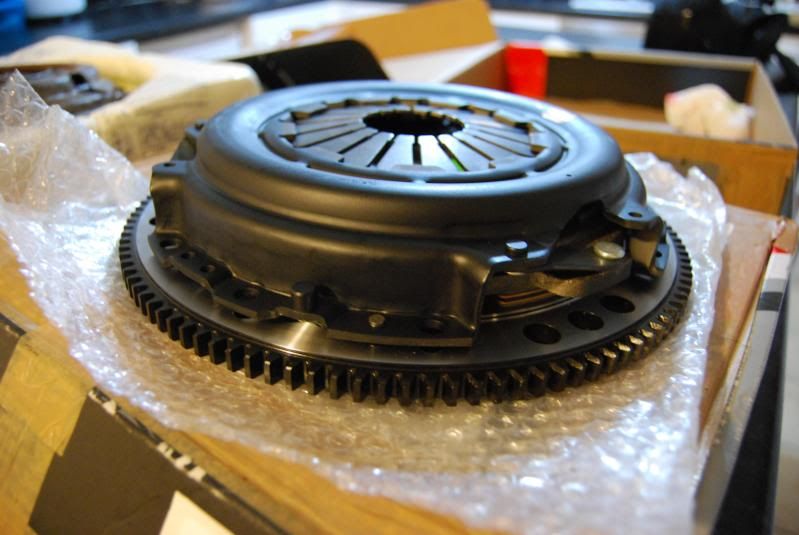 Dowels still have a way to go but there is no distance between the clutch and the flywheel: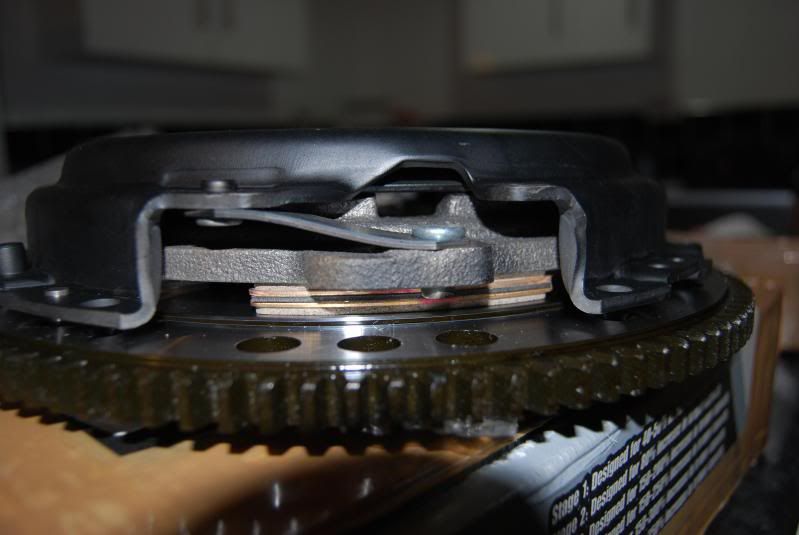 I'm probably doing nothing wrong but this is my first clutch install so I wanted to make sure I was doing it right! When I start the bolts they dont line up perfectly and its difficult to tighten them up by hand, and if I use a wratchet I feel like I'm squashing the clutch disc! So am I doing anything wrong or am I just being a noob? :lol:
Also I used a crank pulley locking tool to lock the crank in place but when I was removing and installing the new flywheel it did move slightly in both direction, so after the flywheel was installed I just turned the 19mm crank pulley bolt anti-clockwise a few times to make sure the engine internals will rotate properly the next time I fire it up, is that ok?
Thanks and sorry for being such an idiot!!