Discussion Starter
·
#1
·
DTR/SSR B-Series 4-2-1 Header
The car
92 Honda Civic CX with a built B series under the hood.
Review
This header is a beautifull hand crafted piece that produced considerable gains on my motor. The quality and dyno proven numbers of this header ranks it at the top, along with some of the other best header manufacturers. ie. Hytech and SMSP
Rating
This is just my personal opinion, but I'd give it a 10/10. When/if I ever get another header, I'll definately be going with another DTR/SSR made piece!!
Home Page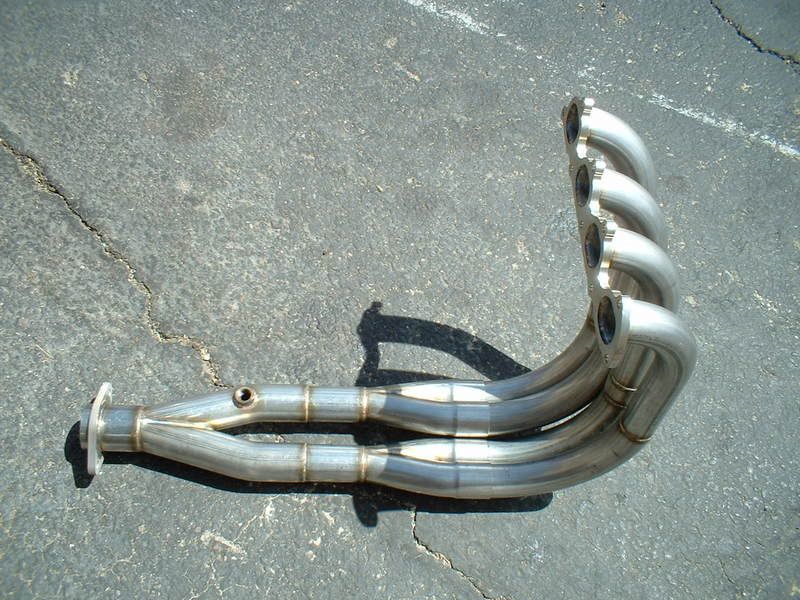 Six Sigma Race engineering based in Stockton, California, specializes in sport compact automotive performance, fabrication and manufacturing established in June of 2005, by two friends who loved to race. Owners Danny Tran and Derek Paris have been involved in the California Drag Racing scene since 1998. Danny was an avid street racer at a young age, and as his love for the sport grew, his involvement became more professional. In 2001, he teamed up with Derek Paris and they raced their first race in a national Pro Class and has not turned back since. As in any form of motorsport it was very costly to compete and they both knew this. In a industry where most guys would just pay shop to do work on there car, they thought differently. They set out to learn everything they could so they could do things on their own. It went from basic bolt ons to assembling engines, then to building complete cars. In 2002 Danny entered to a Welding program at a local college, and in a year and a half, he became a certified welder MIG, TIG, and FLUX core, while at the same time Derek had just graduated from San Jose State University which opened the doors for them to be able to do what he has always dreamed about doing, opening their own performance speed shop.