Discussion Starter
·
#1
·
well Im finaly content with my exhaust. nothing wes really nice after my greddy sp2 broke. after trying out many fartcans the twinloop has found a place in my heart.
I drove to Lue's Custum exhaust and got 2.25 catback mandrel bent pipe made winth no resonator. The exhaust is very quiet but once you get on it you know something is there. it has a very nice deep sound when at idle and crusing but once you are on the throttle the sound really opens up and gets a little louder. if I had another 40 bucks I would have put a resonator on and then it would be perfect but I love it just the way it is.
here is the link to the muffler I got from ebay.
http://cgi.ebay.com/ebaymotors/ws/e...RK:MEWN:IT&viewitem=&item=200098538672&rd=1,1
55 bucks for the muffler and 180 for the catback.
looks nice and I get alot of WTF is that pipe there for lol.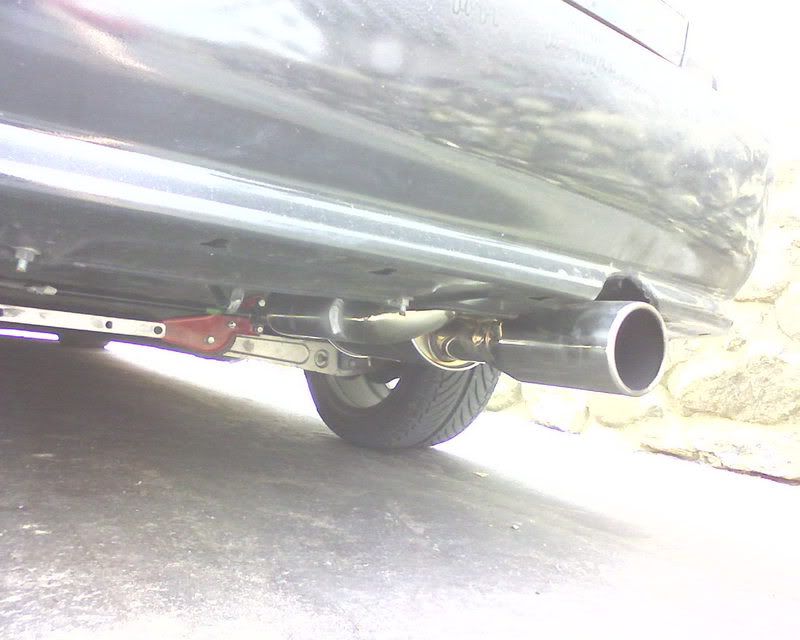 old setup fighting for its LIFE! lol
laying the new pipe out. Lue's has a great shop and a 2 year warranty on all of their work! give them a call if your in mass/nh/vt I was out the door in 1 hour. (978-664-6114) they have many locations all over the north east.
total damage: 235 all said and done. Im very happy with it.
vid coming later tonight.