Discussion Starter
•
#1
•
finished the nitrous install last week too, here are a few pics of it. zex dry 55 shot w/ zex nitrous ejector air filer and zex bottle heater. yes the car is dirty, I need to wash it. Before I run it im getting colder plugs just to be safe, and running car on 91 oct. gas.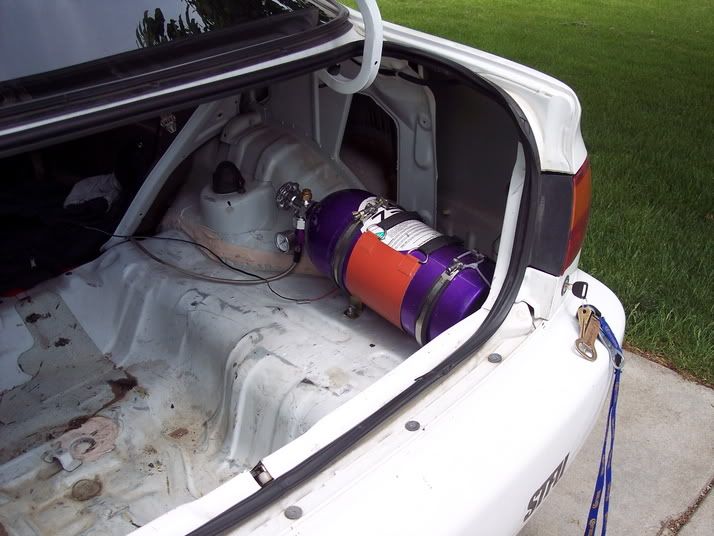 Bottle mounted wrapped in the heater.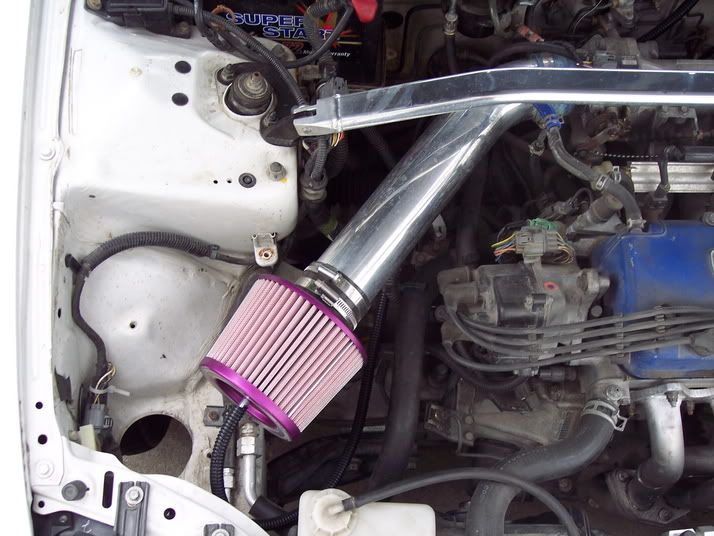 Zex filter, nitrous line wrapped in wire loom to keep it as stealth as possible(as if the zex filter with something going into it is stealt lol)
switch inside of the coin pocket, again for stealthiness.
The "smart box" is behind the center console.