Discussion Starter
·
#1
·
Boosted Lude update
I'm writing this as sort of a documentary of my prelude and what im doing to it. I hope to update this thread occasionally with updates of my progress.
Current plan for the prelude is a built sleeveless bottom end using mahle's unique pistons, eagle rods, etc. (have not decided on many brandnames). I plan on finishing this build withing the next 2-4 months.
I started off with a very basic and cheap XS Power turbo kit. This is a good starting point imo since allows me to boost without doing anything crazy. Ill be using this kit until my engine is fully built and tuned. After completion i will be replacing turbo parts for better ones. BOV, wastegate, turbo and manifold. Doing it this way allows for alot of customization and eventually a more powerful and reliable turbo setup.
Anyways heres a pic of the turbo kit. Ill have pics up this weekend of it installed.
(I dont expect much out this kit, cant wait to get rid of some of the components)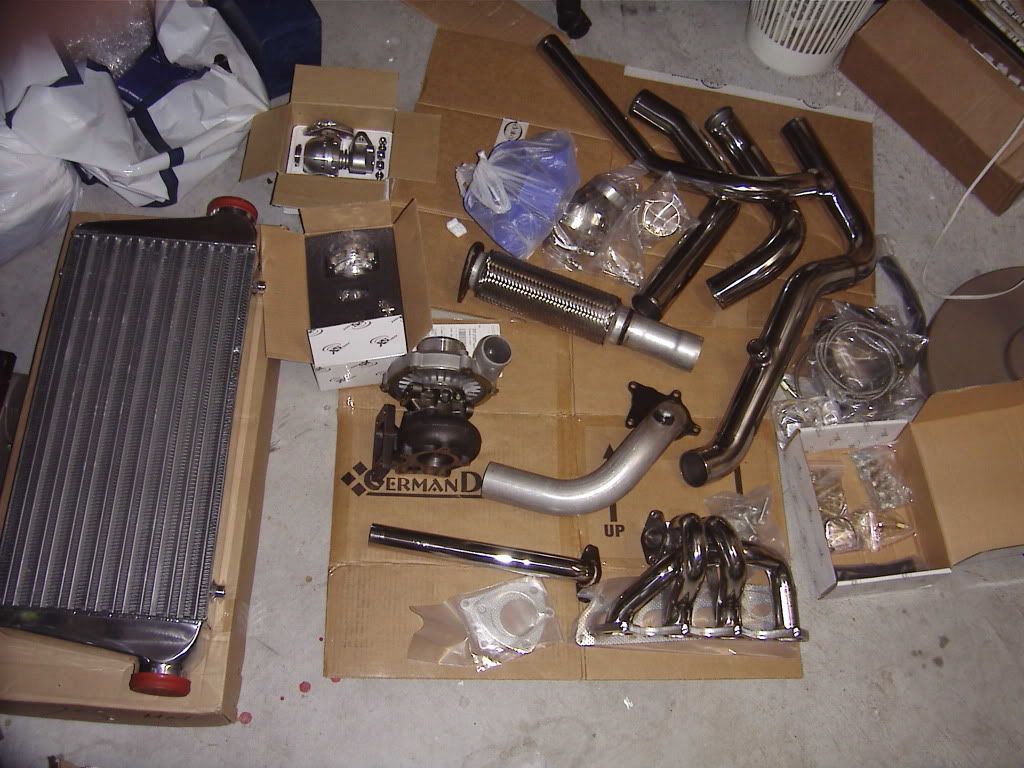 Wish me luck on this!
Thanks, Johnny.