Discussion Starter
·
#1
·
1999 FBP Honda Civic Si
$12300 obo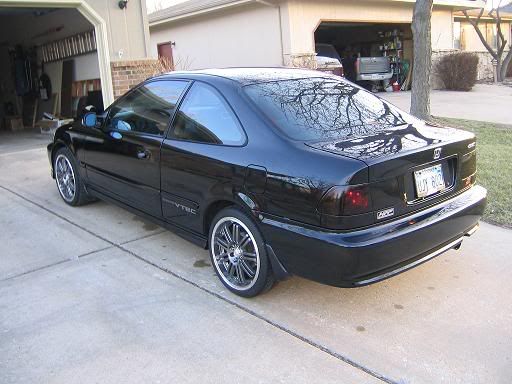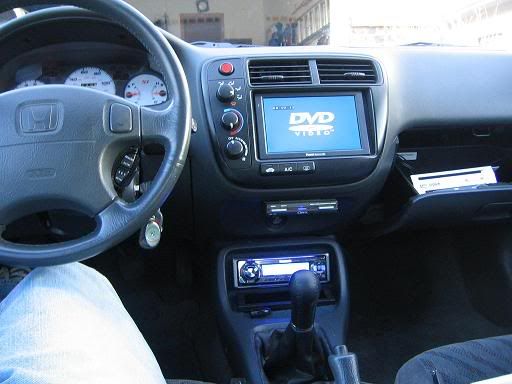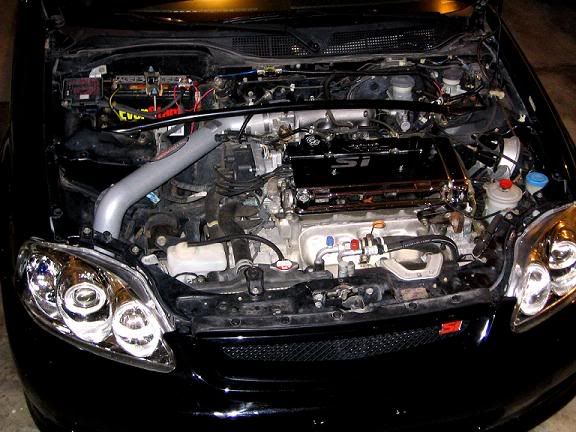 Engine bay.....AEM CAI, Chromed Valve Cover, Custom Si Spark Plug Cover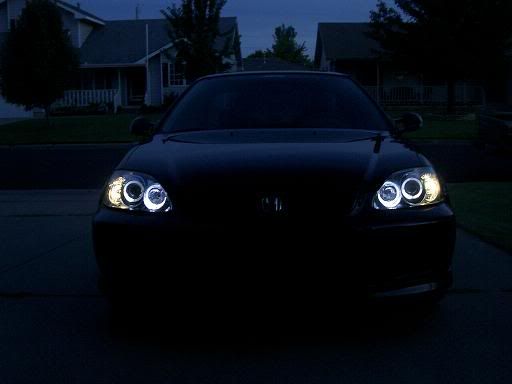 Just the Halos turned on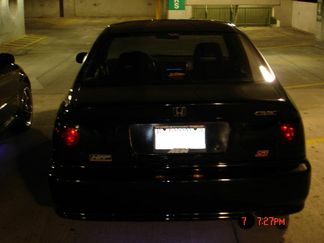 Smoked Tails turned on
Custom Si Grill With Halo Headlights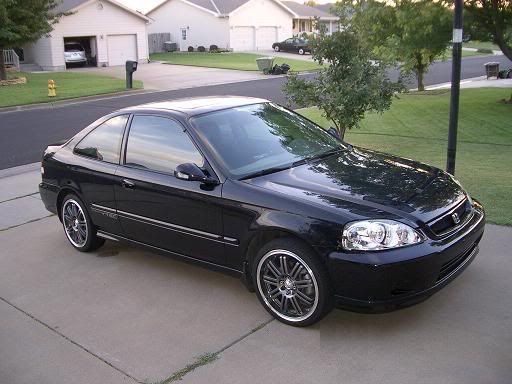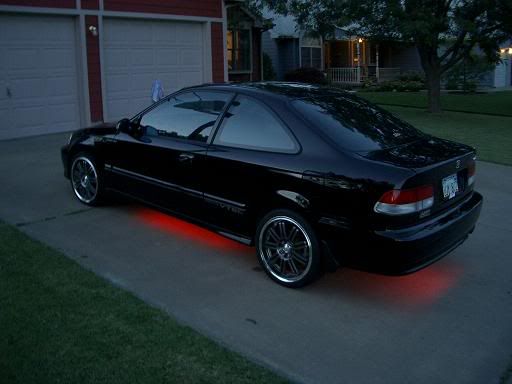 This title states that the title is specified as other. I purchased this car about 2 years ago from a bank repossession. The title was issued to me as a rebuilt title. I did a little diggin to find out the reason for the title before i purchased the car. I found out that the car had been stolen and the engine taken out of the car. Along with other things stolen they had not found the car and its owner had claimed insurance and already purchased a new car so when the car was found the bank now owned the car. Instead of scraping the car out they replaced everything that was stolen with brand new stock oem parts from honda to get the car back together (only thing that was stolen was the DOHC engine and Interior seats). Which those were replaced brand new. In the state of Kansas when a car is stolen it is consider a rebuilt title at that time. If you have any questions about this subject feel free to email me and ill be glad to help you out as best as i can. Also i have all paper work and documentation from the State of Kansas (Topeka) for all previous owners and titles. And anything that i have done from day one on this car has paper work and all warranties included with products included.
Below are listed modifications if you would like more detailed pictures of any sort please email me and i will be glad to send them to you on here or via email which ever works for you.........also not listed are the pictures on the interior if you would like those pm me with an email addy and i can send them to you.
Modifications
Exterior:
Dual Angel Eyes Halo Headlights
Custom Si Grill
M3 Led mirrors (amber in color) Also have stock mirrors to go with it
Smoked Custom Taillights
35% Tint on all windows (including the sunroof)
Chrome DOHC Value Cover
Si Spark Plug Cover
17" Maxxim Eracer Wheels Gunmetal in color with a chrome lip (New tires being installed Jan. 12th)
Street Glow Optx 7 Color Underbody Ground Effects (7 colors, 9 modes)
OPTX by StreetGlow OPLED100MC Undercar Kit Multi-Color L.E.D. UnderCar Kit 9 DIGITAL SCANNING MODES
Center out, out center, left to right, right to left, night cruzin', double step, all flash, demo and random 4 MODES OF OPERATION
All LEDs on / Music interface / Sequential lighting effects / 7 color + auto change ALARM STATUS
A perfect enhancment to any security system! UNDER DASH MOUNT CONTROLLER
-features: pattern indicating LEDs with center led showing the selected color-brightness, pattern speed and sound sensitivity accessed from front panel NEW SINGLE DATA BUS CONNECTOR
All tubes get connected to one data bus wire Auto-Change Mode: Cycles Through All Colors Solid Color Mode: Shows Only 1 Color Colors: Red, Green, Neo Blue, White, Yellow, Turquoise, Purple Kit Contents:
2 - 48" Tubes
2 - 30" Tube w/4' Wire
1 - Multi Color LED Controller
Street Glow Blue line series (Turq) Ran down the middle
Performance:
AEM Cold air induction System
Magnaflow Cat-back Exhaust System (Not like the bolt on kits everyone gets, this system was fitted to the car) Also have the stock exhaust system to go with it.
1.6L DOHC Vtec Engine (with 33,000 miles on it, that is the engine that is currently in it. Was brand new when put into the car when the old engine had been stolen)
Interior:
White Faced Si Gauges (Glow Blue when headlights/parklights turned on)
7" Farenheit T-7000 Monitor Flush Mounted In Dash (mounted where the Double din Space from stock cd player was)
Boss Dvd/Mp3/Vcd/Cd Player
Boss TV tuner
Panasonic Headunit Cd/Mp3 (this headunit run all sound thru the car, its has Aux on the player so i can run a dvd with 5.1 Dobly Digital sound quality) Surround sound has a whole new meaning when watching a movie/music video in the car
Kicker L512 12" Sub in Kicker ported box
Kicker 300.2 Amp running the sub, with bass control in the front of the car