Discussion Starter
·
#1
·
WILL SELL FOR $4500!
-125k, rare electric blue, grey cloth int, PDL, PW, PM, A/C
-TB replaced @ 80k, Xfer case & ball joint recall performed @ 120k
-Upper rad hose & heater core hoses replaced, coolant system flushed.
-GM Syncromesh in the tranny, which shifts perfect
-OEM clutch installed @ 108k
-NO lifter tick, NO valve tap, doesn't burn oil/coolant, doesn't smoke. No signs of crankwalk either for those people who think ALL DSM's get it. I've never had one walk.
Mods:
-Magnecore 8.5mm plug wires/NGK BPR7ES plugs
-Injen Intake w/Extreme PSI filter
-A'PEXi Auto Timer (harness wired)
-3" turboback, no cat, no muffler.
-ETS 30"x7"x2.8" FMIC kit, fills the entire bumper, black piping, 1g BOV (uncrushed, recirculated to intake).
-JoeP MBC @ 1 Bar (14.7 PSI)
-Powdercoated black JDM valve cover
-97-99 Eclipse front bumper/headlights. New OEM passenger fender (both unpainted.)
-17x8" EvoVIII Enkei wheels, powdercoated black. 245/45/17 Falken Azenis sports. About 35% tread left, tires are soft and rub only when turning harsh.
-Tein basic damper system.
-Alpine 6.5's up front, 6x9's in the rear
-Dual 52mm A-pillar pod w/ Blitz 1.5bar boost gauge
-Will throw in a ported 14b turbo (stock 1g) with shaft play (was gonna rebuild it), and a dual 52mm gauge bezel pod, and a 95-96 Eclipse rear bumper with taillights, also an RMDSM style front lip, carbon fiber. It cracked a little in shipping, doesn't look bad though.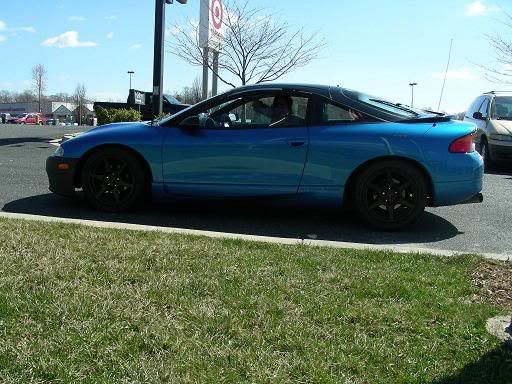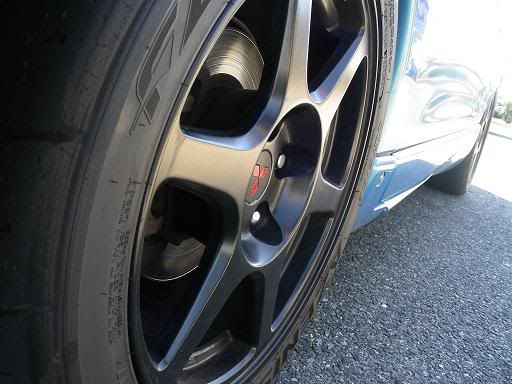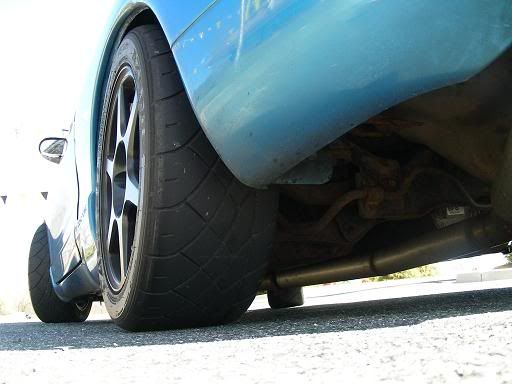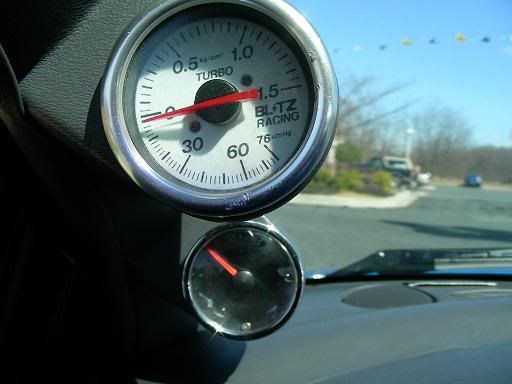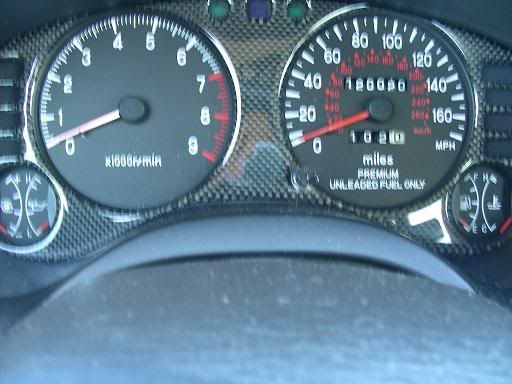 I AM LOOKING TO SELL/TRADE FOR AN EG OR EK HATCH, or a 94-01 GSR!
Let me know. PLEASE EMAIL IF INTERESTED!
-AJ