I'm installing a set of Sylvania Xenarc X1010 HID driving lights in my '97. They come with a wireless remote receiver and harness but i wanted to use a factory auxillary light switch for this install (nice to get rid of that ugly blank in the switch bezel also).
The '97 harness doesn't include a plug for aux lights so i got this cruise control switch pigtail. Had to trim down one of the plastic keys so it would mate with the switch. Used the service manual to figure out what each wire was for. It's a lot easier if you can just get a aux light pigtail to begin with but i'm cheap and didn't want to pay $40+ for a complete used bezel switch harness just to get the aux light pigtail.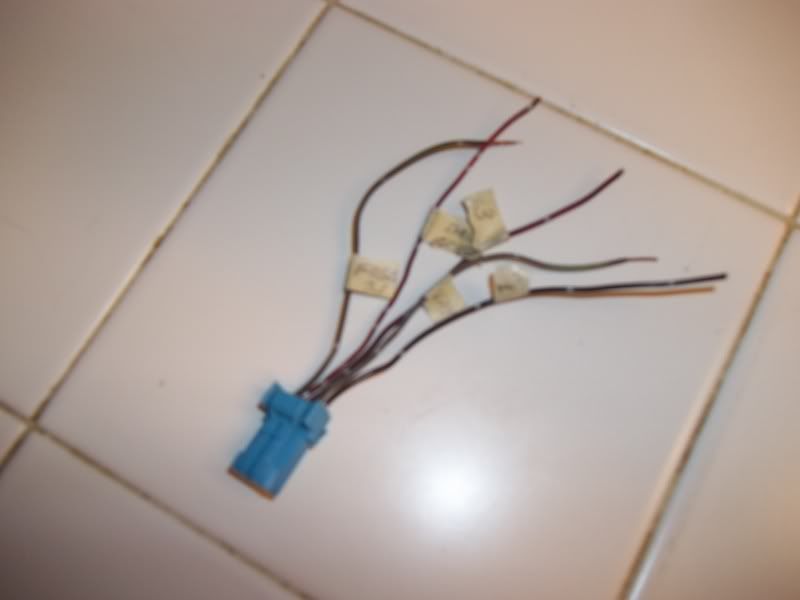 Here's the pigtail plugged into the light switch: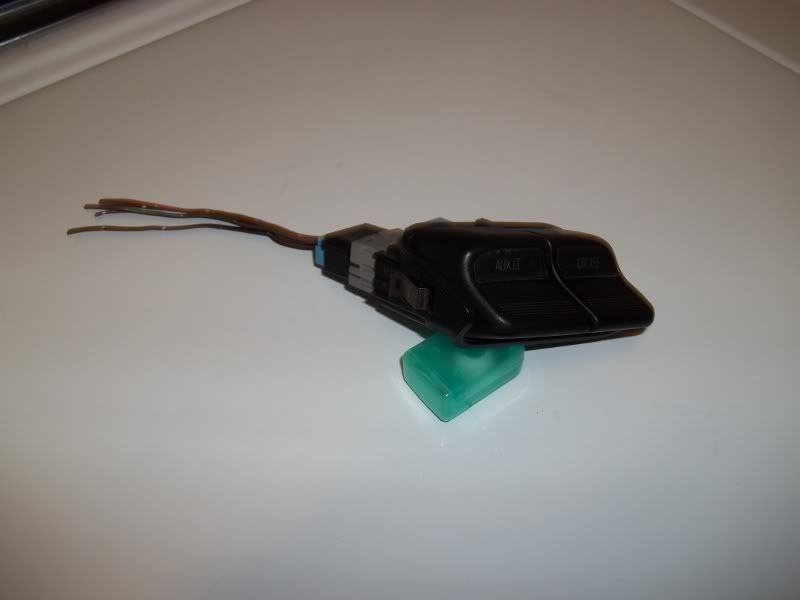 One of the wires (pin 5/pin E) connects to a constant 12V spade connector in the dash fuse box:
I used 20/22 gauge quick splice connectors to tie into the cruise control ground (black), dash brightness control (red), and fuse #19 (red/black) wires. The wire for pin 2/pin B connects to position #85 on the HID light harness relay.
I got the relayed HID light harness from suvlights.com: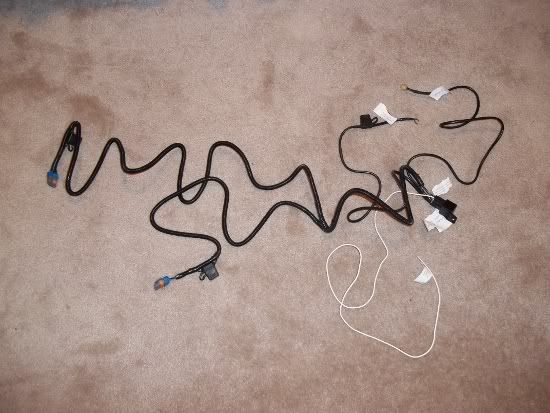 Did a test connection to make sure the switch works as wired: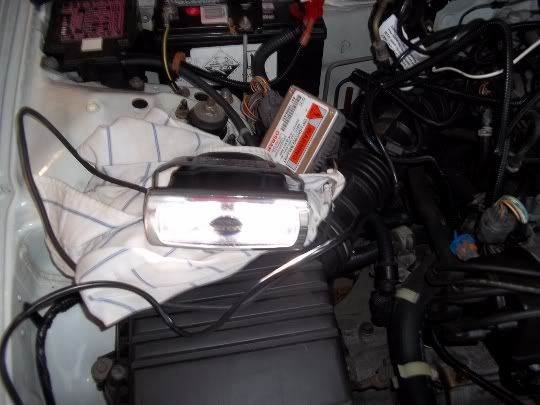 Next i need to mount the lights in the grill.