$8300
dealing with locals only or in person.
cash only
AUTOMATIC TRANSMISSION
61000 miles
black exterior
Beige stock Interior
am fm radio and cd player
heater
defroster
Problems:
a.c does not blow cold air
new paint job. mainly on the bodykit
srs light comes on. ONLY because i pulled its orignal seats out and put beige ones in.
missing a bulb on the gauge so one side a little dim.
extras:
-Dual exhaust by spw 4 inch tips . not noisey thought. hmmms
-AEROGEAR HYBRID BODY KIT.
-Aerogear hybrid wing
-4 17 inch sokudo rims by ADR plus two more but needs repairing (gun metal with silver lip) comes with key locks
- Vertical Doors by Vertical Doors Inc.
-a pair of SPW bucket seat (black)
- 2, 4 pt. harness NRG (no brackets)
- Invader carbon fiber hood (evo style)
-m3 style side view mirrors
-hayame floor mats
-electric supercharger
-r1 intake
-ALSO WILL GET STOCK BUMPERS FRont and back
If you do decide to buy, bring a truck or a big van to carry all of these parts
Ready to sell, Have title ready.
PLEASE EMAIL ME IF YOU LIVE NEAR ME AND IS INTERESTED. THIS IS ANNANDALE VA LOCATION
also have carfax on hand.
[email protected]
8300
http://img.photobucket.com/albums/v377/kimchezeluvinfrk/salecar/SOKUDO17.jpg
http://img.photobucket.com/albums/v377/kimchezeluvinfrk/salecar/sideint.jpg
http://img.photobucket.com/albums/v377/kimchezeluvinfrk/salecar/m3style.jpg
http://img.photobucket.com/albums/v377/kimchezeluvinfrk/salecar/invadercf.jpg
http://img.photobucket.com/albums/v377/kimchezeluvinfrk/salecar/backdualnwing.jpg
http://img.photobucket.com/albums/v377/kimchezeluvinfrk/salecar/asis.jpg
http://img.photobucket.com/albums/v377/kimchezeluvinfrk/salecar/backvds.jpg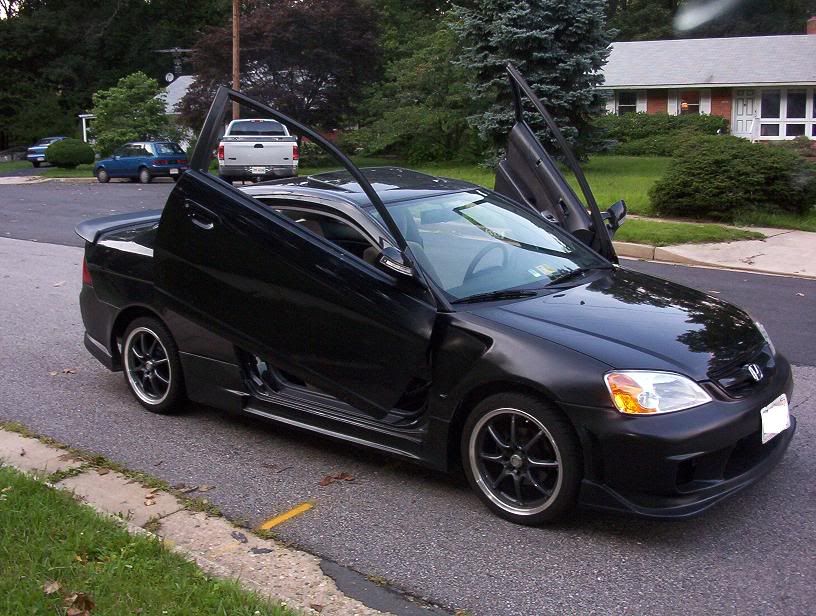 http://img.photobucket.com/albums/v377/kimchezeluvinfrk/cars/OIzBc6EYfCma3Hvu7NEncBLp57Gg.jpg
http://img.photobucket.com/albums/v377/kimchezeluvinfrk/cars/6rbz9dxh2l5v7asbqV4VfppPffO0.jpg
http://img.photobucket.com/albums/v377/kimchezeluvinfrk/cars/wgxsVL9FkbVVHJNkFsoqteFgqfLp.jpg