Discussion Starter
·
#1
·
car: 1996 Prelude VTEC ~115,000 miles
problem: car got stuck in 3rd gear with shifter in neutral. none of the other gears would engage. it had also started poppping out of 5th gear before this happened
we checked all the shifting assemblys and everything looked normal. so we proceeded to remove the tranny. having an old accord tranny to compare to, the first thing we noticed was this piece not turning properly on the H22 tranny. (accord tranny pictured)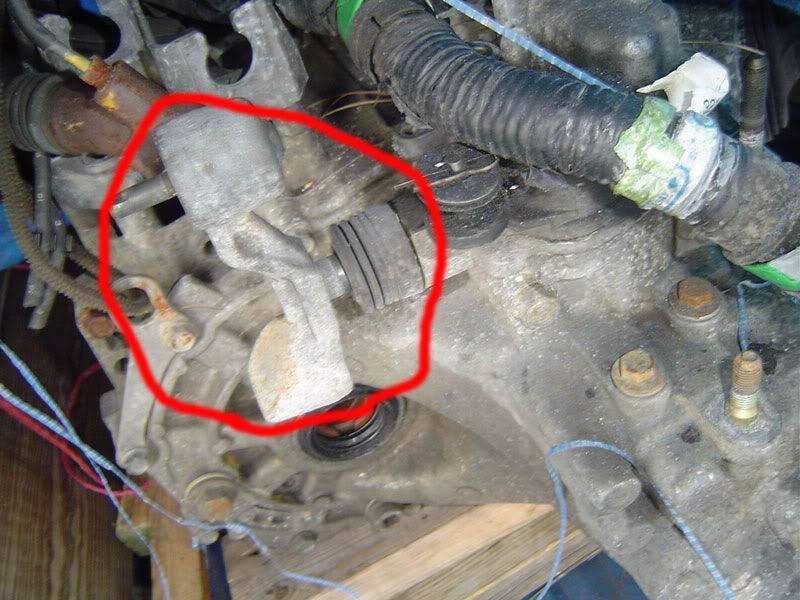 when we opened the housing there wasnt a drop of tranny fluid (i havent changed it or added any since i got the car like 2 years ago. im an idiot i know) im hoping that wasnt the reason for this mess and we couldve just added fluid to avoid removing the tranny.
for the most part, the transmission internals appeared flawless. no busted gears or anything. here's a few pics.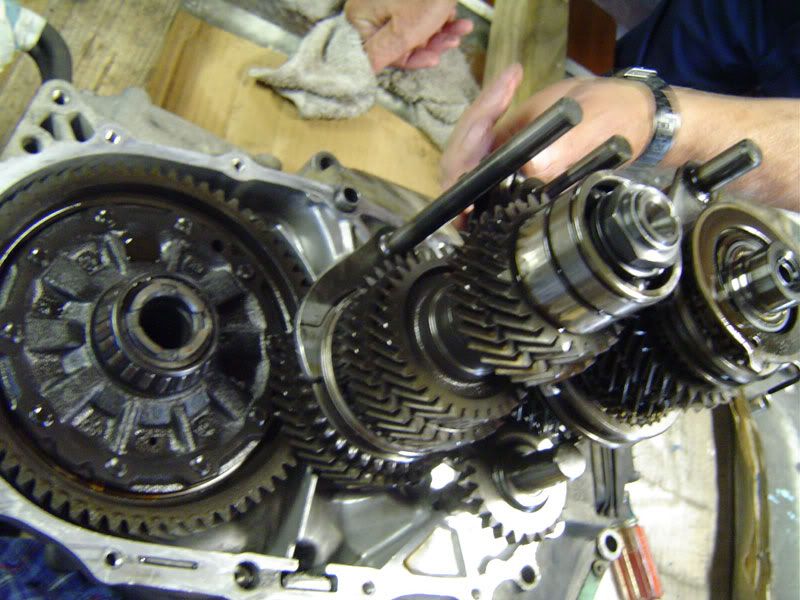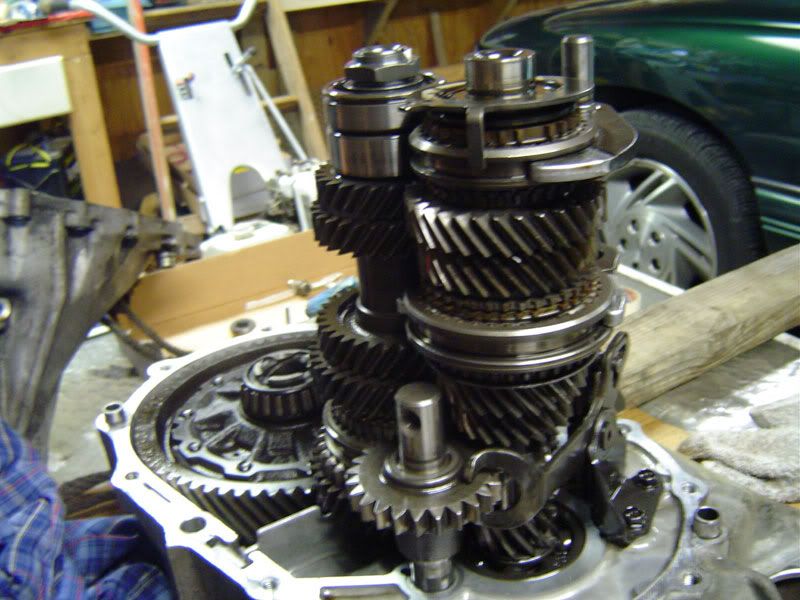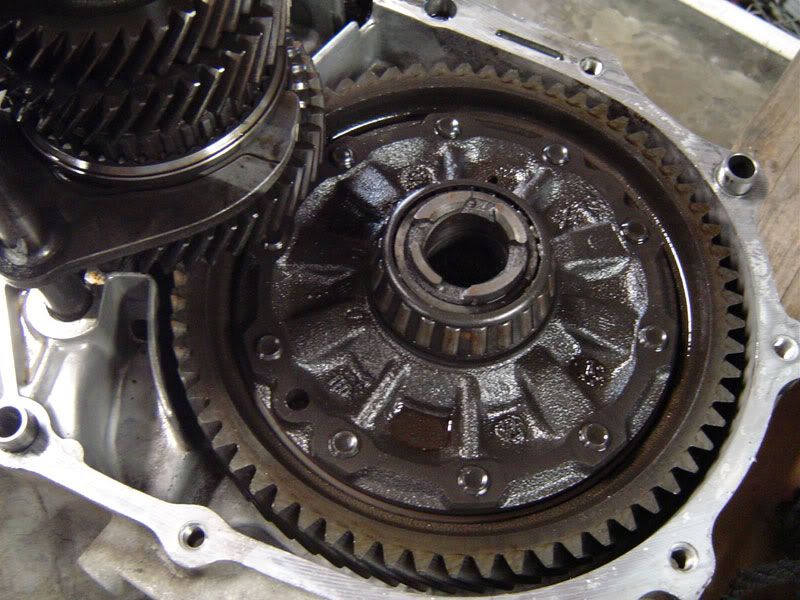 correct me if im wrong (im a tranny n00b) but im assuming this is how it works: the red shaft actuates 1st and 2nd, the green works 3rd and 4th, and the blue works 5th and reverse?
the main problem we noticed just from toying with it was that the ring on the 3rd and 4th gear shaft (green) wasnt sliding up onto the gears like the other two. heres a better pic.
its just kinda grinded in there likely due to the lack of fluid. it doesnt move like the others. is it a safe assumption that this is the main problem since the car was stuck in 3rd gear? and are the smaller rings with teeth the synchos which likely need to be replaced? my next move will be to take it to a reputable (if there is such thing) transmission shop my uncle has dealt with in the past and explain/show the problem to him and have him disassemble it and order/replace the necessary parts. I just wanted as many opinions as possible from the online honda guru's before i spend money.
Ps: is there any site online to order honda transmission internals from at decent price?