Discussion Starter
·
#1
·
I'm starting my own parts distribution for retros. I have no skill in retroing the kits into lights but I've got the money to buy bunches of these parts if I really want to. I've got 193+ 100% feedback on ebay and have sold quite a few things lately on here and PO with no problems to date from anyone. I'm not looking to make huge amounts of money but at least make it worth my while you know?
I don't know if you've ever seen "The Best Prelude In The World" thread but Mikes supercharged SH is awesome. On top of that the GE Sleeved block that's in the car was sold to him by me. I've sold so many parts with no problems it's not even funny. So please know you will not be ripped off ever by me. If the product for some reason doesn't perform like it should you send it back and I refund your transaction.
Anyways back to the retro parts, turn around time and shipping is 1-3 days from the time of payment is received. I do work 45-60 hrs a week at Pepsi so I'm pretty busy and can't always get things shipped the fastest. I do however provide all my customers with fedex tracking information the day their items ship. ALL packages will arrive via FEDEX. I can and will list the parts on EBAY if you don't feel comfortable buying without an auction format.
If you've got a particular set/projector/ballast etc... that you are looking for please let me know. I've got about 6 sets of projectors at the moment, 4 sets of ballasts, 5 sets of amp to D2S connectors which lets you use your pnp hid kit with D2S bulbs. Just seems with all the positive transactions I've had it's worth my time
TSX $180
FX $195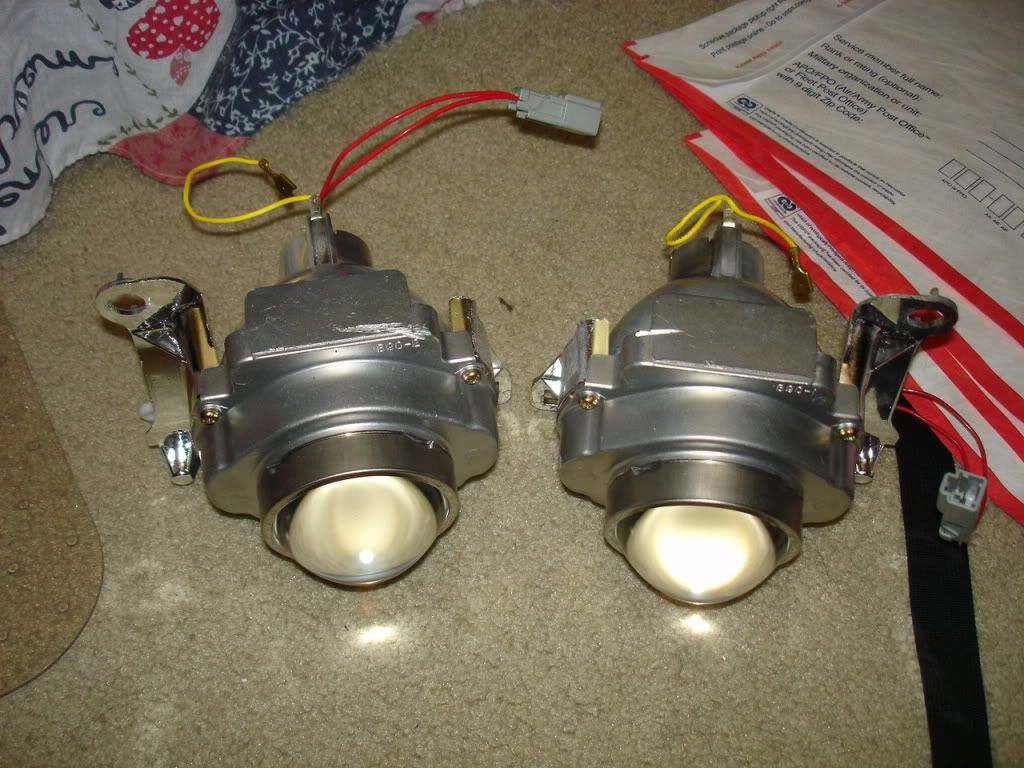 FX $195

Gen 3 from E-Class $189

Lexus D2R $225

E-Class complete kit $369

D2S + D2R bulbs $59.99
Retrofitsource amp to DS2 connectors for aftermarket ballasts, I've got 5 sets