Discussion Starter
·
#1
·
2002 Honda S2000 - 35k miles
So I managed to mis shift my s2k from 3rd tacked out to 4th but hit 2nd gear while racing, which in turn destroyed my engine (buzzed driving is drunk driving lol). I was planning to turbo the s any way so I decided to take advantage of my mis fortune and build my engine.
Build Details:
Head:
New Head
Brian Crower Valves
Brian Crower Valve Springs and Retainers
Brian Crower Stage 2 Turbo Cams
ARP Head Studs
Commetic Head Gasket
Powdercoated Valve Cover
Block:
New Block
G.E. Sleeved and O Ringed
Complete Gasket Replacement
New Cam Chain Guides
CP Pistons 9:1 Comp. 87mm
Brian Crower Rods
ACL Rod Bearings (getting all new honda bearings selling acl)
ACT 6 puck cluth
OC Clutches 9.5lb Flywheel
Megan Racing Motor Mounts
Turbo Setup:
Precision 6262 Billet Ball Bearing Turbo
Precision FMIC
Pfab ELT Turbo manifold
Pfab downpipe
Pfab Intercooler piping
Tial 44mm Wategate
Tial 50mm BOV
RC 1000cc Fuel injectors
Walbro 255 fuel pump
Aem Series 2 EMS
Full Size Dual pod
AEM Digital Gauge Tru boost controller
AEM Digital Guage Wideband
Quaife Rear Differential
Bone Stock:
Slightly moded: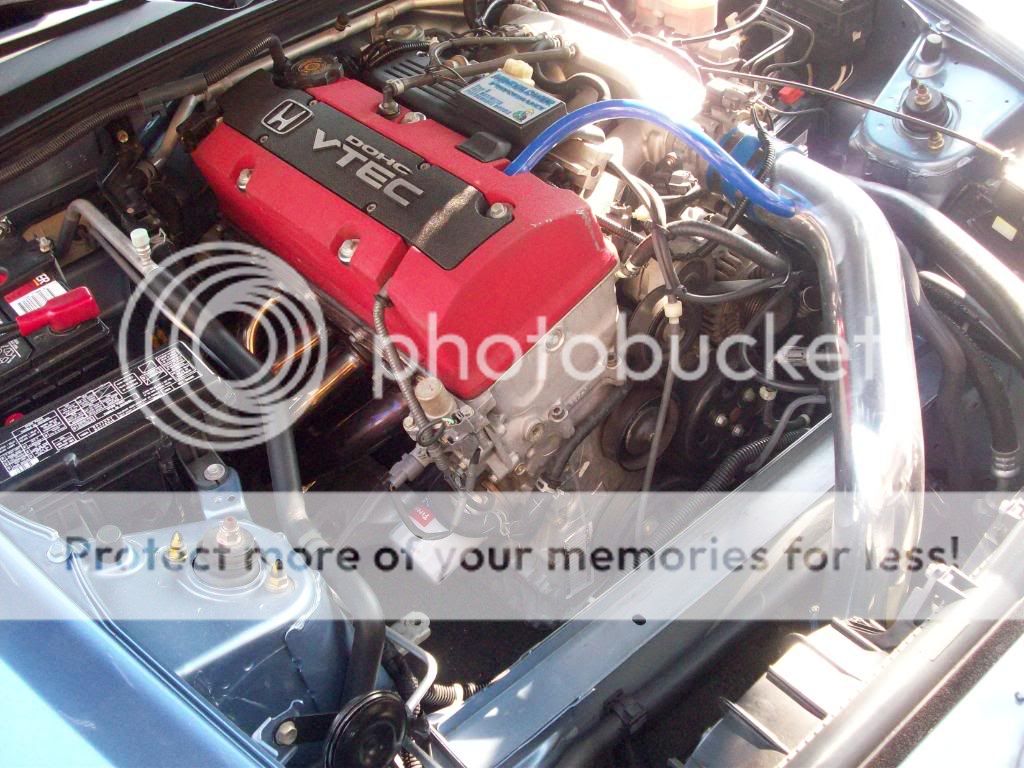 At Hot Import Nights 2009 St. Pete, Fl:
Destruction of Motor:
Head Removed:
Block Removed:
Clutch after only 35k:
Destroyed Motor Mount:
The Rebuild Begin:
Brian Crower Stage 2 Turbo Cams, Valves, Springs and retainers, Acl Rod Bearings, Arp Head Studs, Cometic Head Gasket:
Brand New Golden Eagle Sleeved and O ringed Block:
Brand New Head, Brian Crower Stage 2 Turbo Cams,BC Valves,BC Springs and retainers Installed:
More To Come Very Soon.....