Discussion Starter
·
#1
·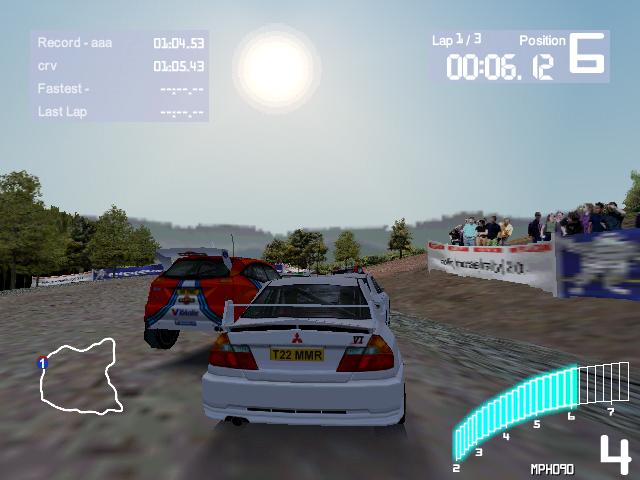 Colin Mcrae rally 2.0
they got all the sweetest cars:
lancer
wrx
ford puma
ford mkI
cooper mini
peugot 206
renault lancia
seat cordoba?
and many more...
they have all the real ralies on all the real tracks, (sometimes i recognize a turn in a real rally on TV from playing the game! and i think to myself "oh ive done that better!")
its got all the real conditions, you can alter suspension, braking strength and bias, power bias(front rear-----ever drive an FF wrx?), short or longer gears, tires, etc etc etc
and after every rally you have to repair your car
and the turbos are loud as hell!
you can do the sickest drifts, especially in the snow and gravel, the hairpins are fun as hell....
the game itself is actually very hard, but once you understand how it works and learn how to drift you can overtake the computer cars in arcade mode on the turns pretty easy......
and the best part is that its all for download! on kazaa...
colin mcrae rally 2.0 is the file name, if you cant find it... i can make it 'available' for you......
and there is a network mode where i think we can connect thru tcp and race eachother!!!
GET THE GAME I WANNA RACE SOMEONE!!!!!!!!!!!!!!!!!