Discussion Starter
·
#1
·
As per one of Derek's recent posts, I figured Id start a thread so we all know who were talking to. Ill go first
Name: Ken Aiani
Age: 18
Location: Currently Newport, RI for college (hometown is Doylestown, PA)
School: Salve Regina University
Work: Unemployed by choice.
Hobbies other than my car: Im a drummer, and I ride motocross
Car: 1997 Integra LS converted GSR. 200whp all motor B18c1 (for now)
Future mods- JDM front, CF hatch.
And a few pics:
My girlfriend and myself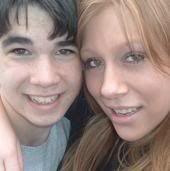 And my car is in the sig.
Who are you?