Discussion Starter
·
#1
·
My mic crapped out so I've been shopping today and bought this it was a choice between stock or the wireless ones. I've heard lots of bad things about the wireless ones cutting out all the time so i thought I'd be a full blown MW2 whore and try this-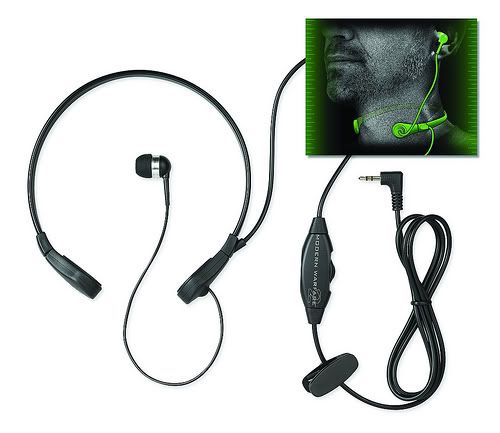 Infiltrate the realm of state-of-the-art combat with the officially licensed Call of Duty: Modern Warfare 2 Throat Communicator for Xbox 360. Utilizing a military-inspired behind-the-neck design, skirmishes become immersive as you go head-to-head with hostiles on Xbox LIVE. Comfortable, lightweight and featuring integrated volume/mute controls, the noise-reducing microphone ensures crystal-clear sound quality throughout all your online gaming sessions.
It cost me £29 From HMV.
To give you an idea the standard Xbox ones cost £17.
Pros
*No more daft head band that used to dig in the side of my head,
*Volume is louder then standard one,
*i like the ear bud better then the 80's style foam earphone,
*It seems actually more responsive to voice then the stock ones.
*It doesn't come on in the middle of the game due to TV/Background noise.
Cons
*It nips a bit on the throat and feels a bit strange after a while (but i have a 17/18" neck so i don't know if it's just my fat neck).
*The mute on the volume control is quite close to the throat Mic's so you cant physically see if it's muted or what the volume is set at.
Other than that it seems good so far
*if anyone else has bought something post it up and tell people what you think, could save us some money if it's crap*